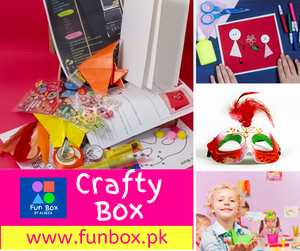 Our Crafty Box has all the necessary stationery/tools for multiple activities
which can engage kids for more than 16 hours!
⭐️ Sensory Rainbow making
⭐️ Washi tape card making
⭐️ Instructional handouts to make you understand each and every activity easily. Activity instructions and  material vary according to the age selected.
⭐️ 3 x card making papers
⭐️ 1 x wooden stick for scratch cards
⭐️ 1 x pack colorful beads
⭐️ 6 x instructional handouts
contents may vary according to age bracket selected
what are you waiting for Let the fun begin!